We didn't make it to LA on either of our Route 66 road trips (because we were restricted by time and our end and start destination was Phoenix), but we covered a lot of ground between Chicago and Arizona.
Here are some of the best Route 66 attractions we saw, and a few that are still on my list for next time.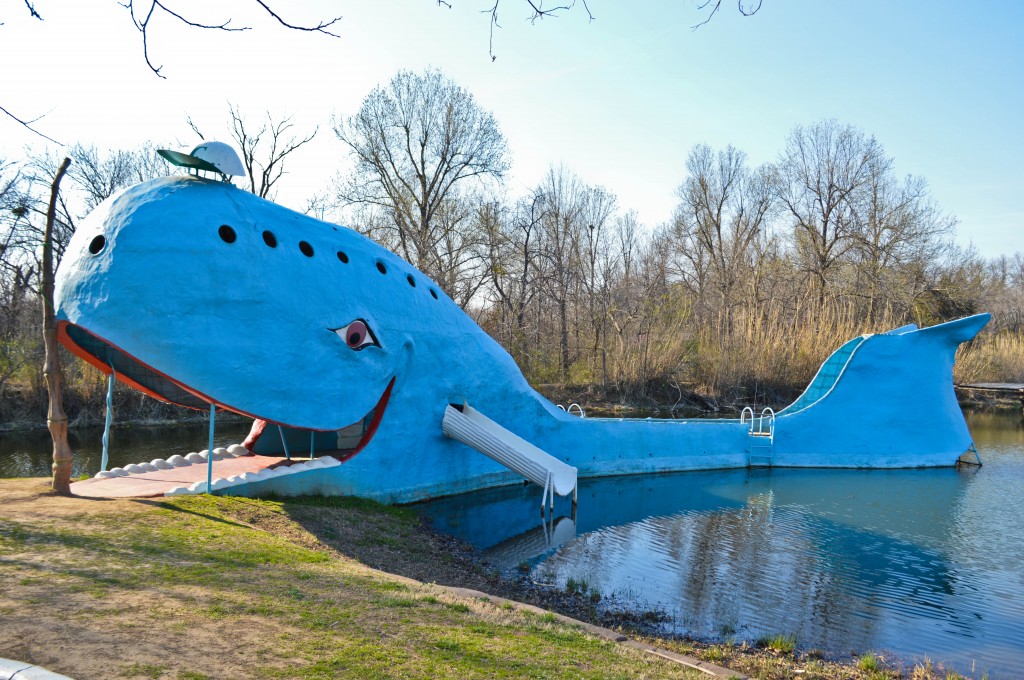 Blue Whale, Catoosa
Just outside of Catoosa, Oklahoma, lies a large blue whale in the middle of a pond. Constructed in the '70s as a gift for the owner's wife (who collected whale figurines) the whale gained popularity as a swimming waterpark by drivers along Route 66. The whale has small slides on either side, where children used to slide into the pond. These days, the friendly-looking whale is just a reminder of what used to be and I wouldn't recommend sliding into the green-looking pond anymore.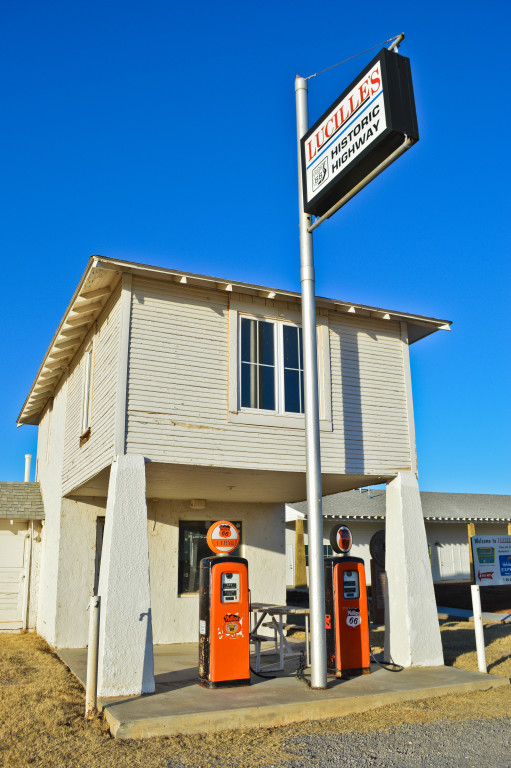 Lucille's Gas Station, Hydro
I talked about Lucille's in my first Route 66 post as it was owned by the "Mother of the Mother Road", Lucille Hamons. Situated in Hydro, Oklahoma, Lucille used to pump gas and exchange stories with truckers and drivers who stopped at her humble station. It also used to be a small motel, although these days it's just a cool place to snap a photo.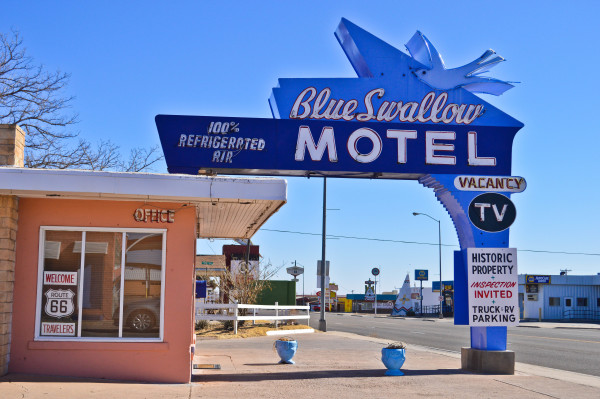 The Old Motels of Tucumcari
We drove through Tucumcari on our way out to Arizona and then
spent the night there
on our trip back (sadly not at one of these motels). Iconic signs for retro-style motels litter the main street of this town and give you an insight into the original glamour of