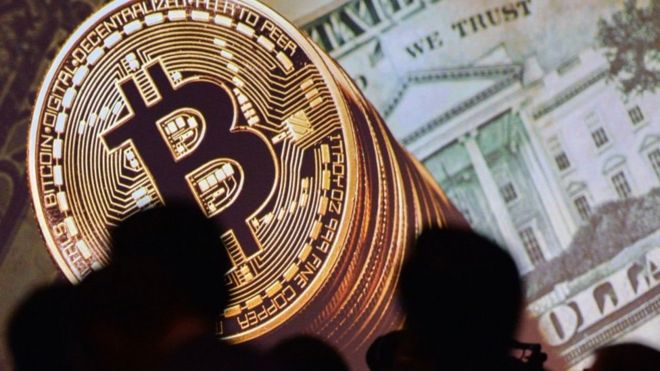 GETTY IMAGES
The value of the virtual currency Bitcoin has always been volatile.
Even so, there has been particular turbulence in recent days as fears of a "civil war" among its adherents first grew and then subsided, although they have not gone away altogether.
On Sunday, the value of one bitcoin dropped to about $1,863 (£1,430) before bouncing back to $2,402 on Wednesday, according to data from the news site CoinDesk - still some way off a June high of $3,019.
---
What's at stake?
Bitcoin risks becoming a victim of its success.
The popularity of the financial technology has caused transactions to be processed slower, with some users complaining of having to wait three days or more for confirmation of trades when the backlog was at its worst, in May.
Moreover, fees have also risen, hitting a high of $5 per transaction at the start of June.
That makes it too costly to justify its use for some purchases,