---
THIS HEARTY MEATBALL PARMESAN BAKE COMBINES HOMEMADE MEATBALLS, MARINARA, AND ITALIAN CHEESES IN ONE SKILLET OR PAN. PERFECT FOR SUBS, PASTA, AND MORE!
---
Velvety soft homemade meatballs combine with robust marinara sauce and savory Italian cheeses in this ultra hearty meatball Parmesan bake. Serve these meatballs with pasta, use them to make meatball subs/sliders, or just serve them along with a crusty piece of bread!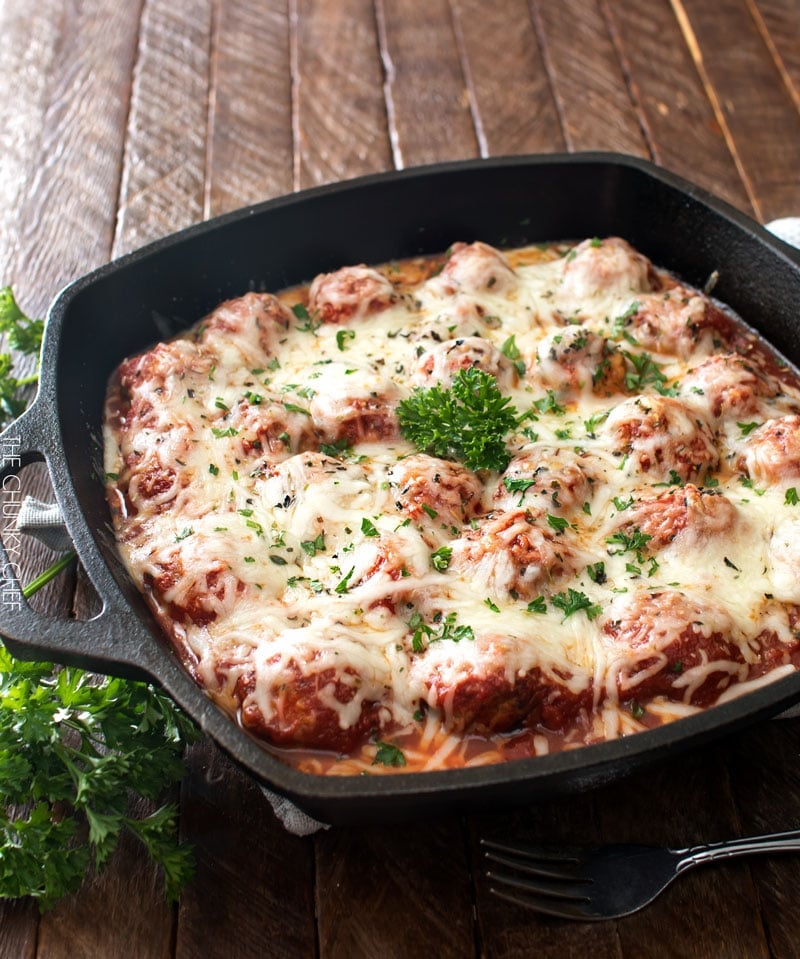 Okay guys… doing a little flashback here (throwback… Monday?), to my very FIRST post ever (back in 2014). I was going to just republish it, but knowing what I now know about SEO (search engine optimization), that old post is pretty, well, bad. Basically in order to optimize posts for the web (aka, the all-mighty Google), you need to have a strong keyword, metadata, subheadings using the keyword, etc… and that original post doesn't even have a keyword, and the title is all kinds of screwed up lol. I've still left it up, so if you wanted to hop over, feel free to here. Here's the original photo from 2014… but promise me, no laughing!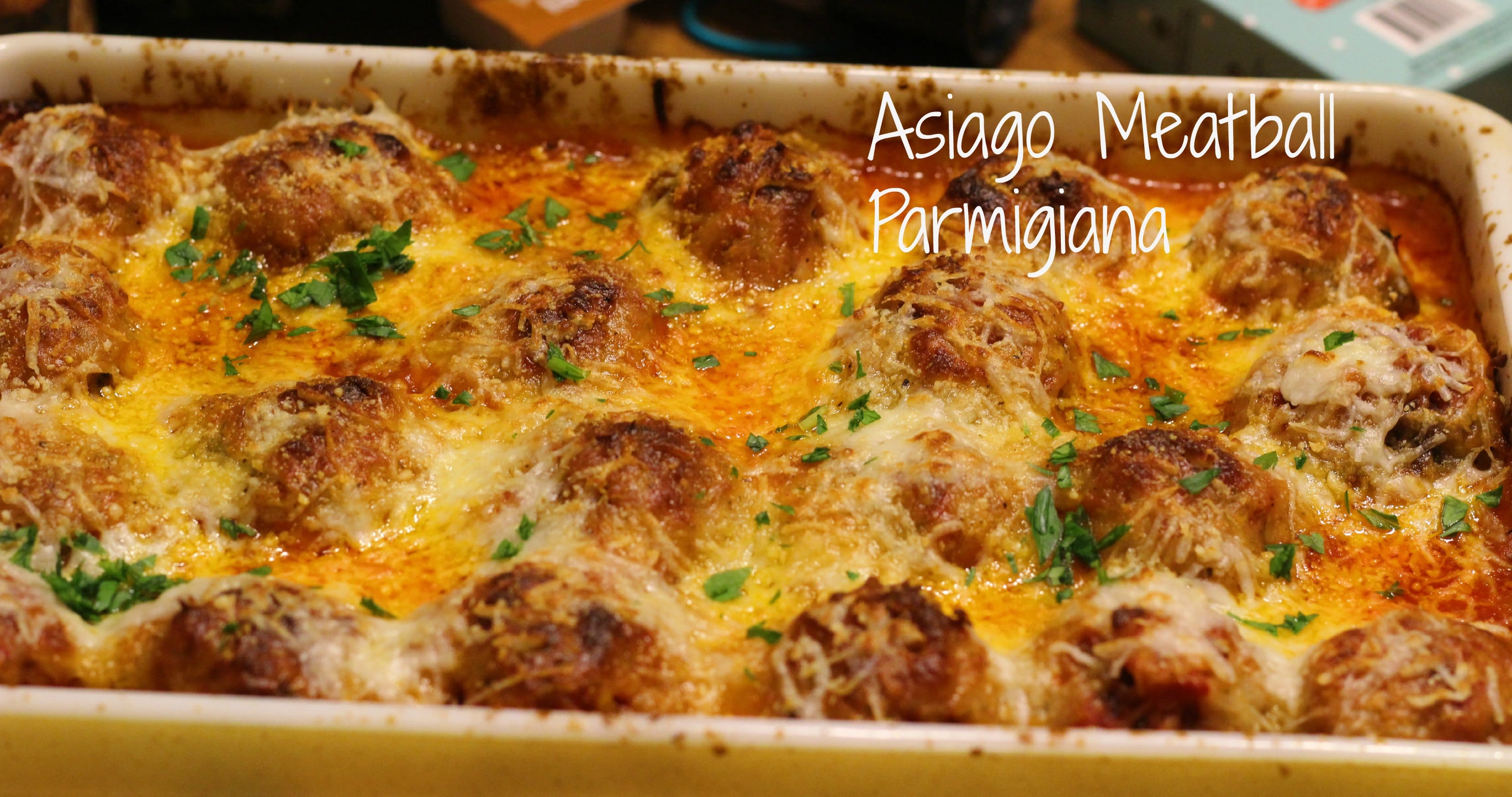 I've gone back and forth a few times about just deleting that old photo, but I actually kind of like it. Certainly not because it's a good photo… technically it's actually a pretty terrible one, but I like it because of what it represents. When I posted that recipe, with that photo, it was a HUGE step for me. Introverted, shy, and definitely not one to "put myself out there", I tentatively dipped my toes in the blogging waters. I fully expected to fail. But what I discovered instead was an incredible passion… a hunger and purpose. And here I am just about 2 years later, blogging full-time, as a career!