These cinnamon sugar soft pretzel bites are perfect soft pretzels with a chewy pretzel crust coated in cinnamon sugar. Perfect served with a warm cream cheese dip!
Pin these cinnamon sugar soft pretzel bites for later.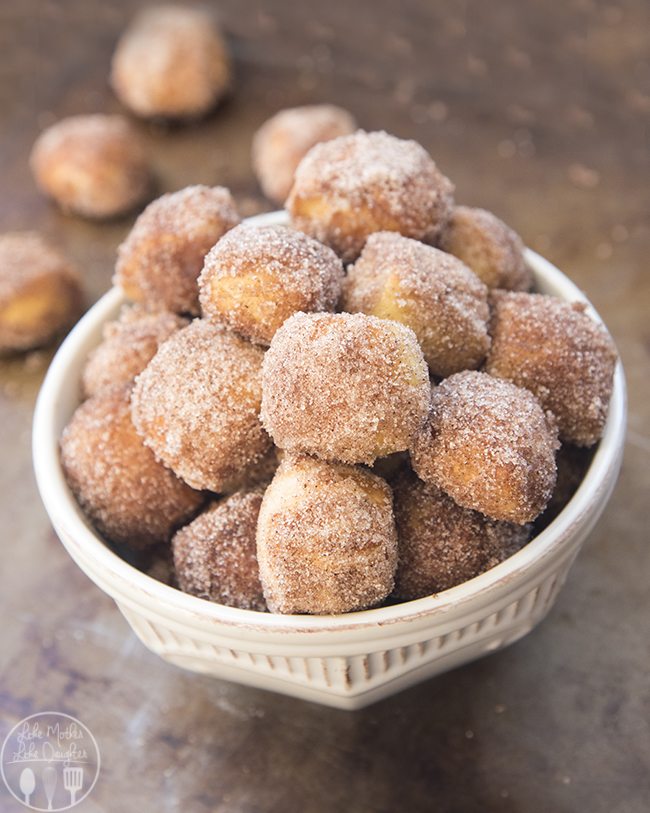 This post may contain affiliate links. This means if you click on the link and make a purchase, I will get a very small percentage in commission. There is no extra cost to you. I only link to products I use or own. Your help in supporting us and our blog is appreciated.
Ever since I made my soft pretzel bites last year I have been wanting to try homemade cinnamon sugar soft pretzel bites! Well, I finally had an excuse to make them and now I'm wondering why I didn't do it sooner!?
These soft pretzel bites are perfectly soft in the middle, with a chewy soft pretzel crust, and are coated in cinnamon sugar! These pretzel bites are best eaten warm and fresh, but if you're going to eat some the next day zap them in the microwave for about 10 seconds to warm them up!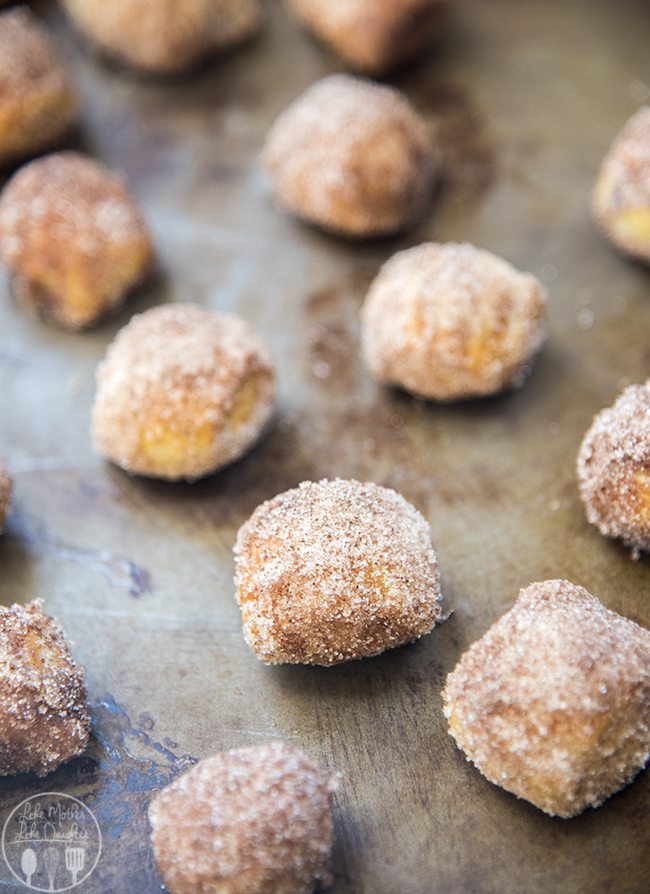 They're delicious plain or dipped in a warm cream cheese frosting! I made up a quick altered version of my cream cheese frosting (because its the best ever!) and it was the perfect dip for these cinnamon sugar bites!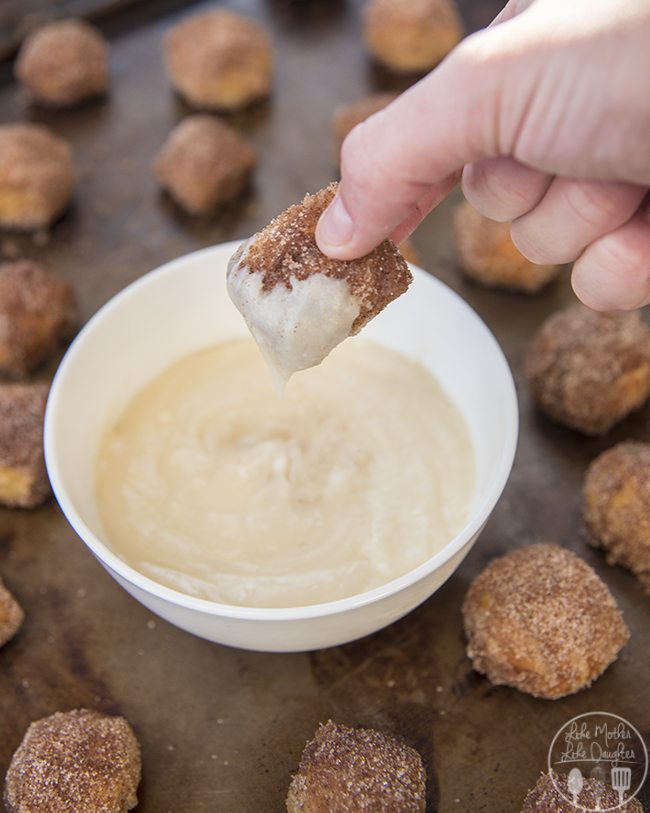 They're perfect for a fun party, (aka when you'll be watching the super bowl in a couple weeks!?) or just when you're craving some soft pretzels from the mall! Now you can make them at home whenever you want, and they take less than an hour to whip up!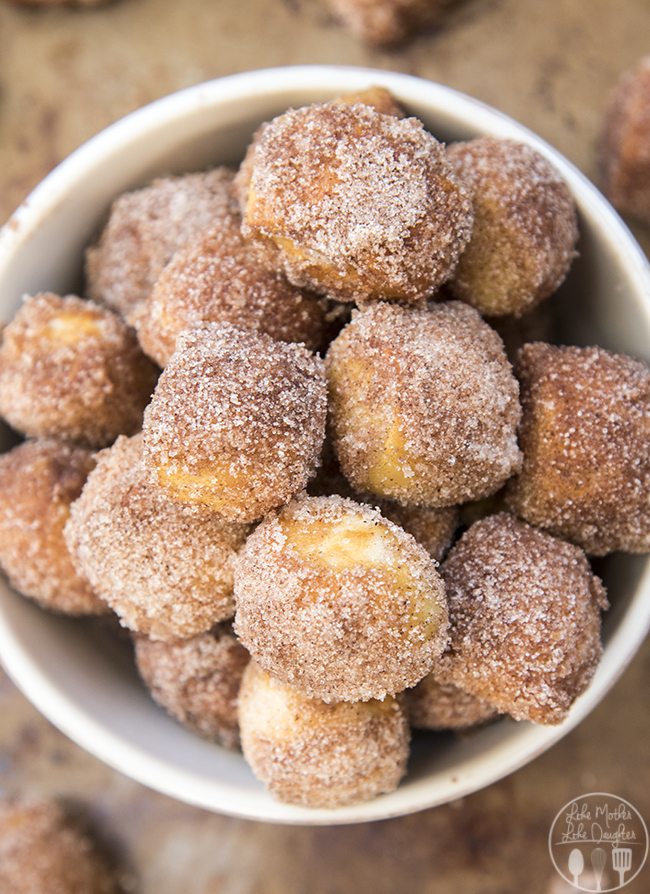 CINNAMON SUGAR SOFT PRETZEL BITES