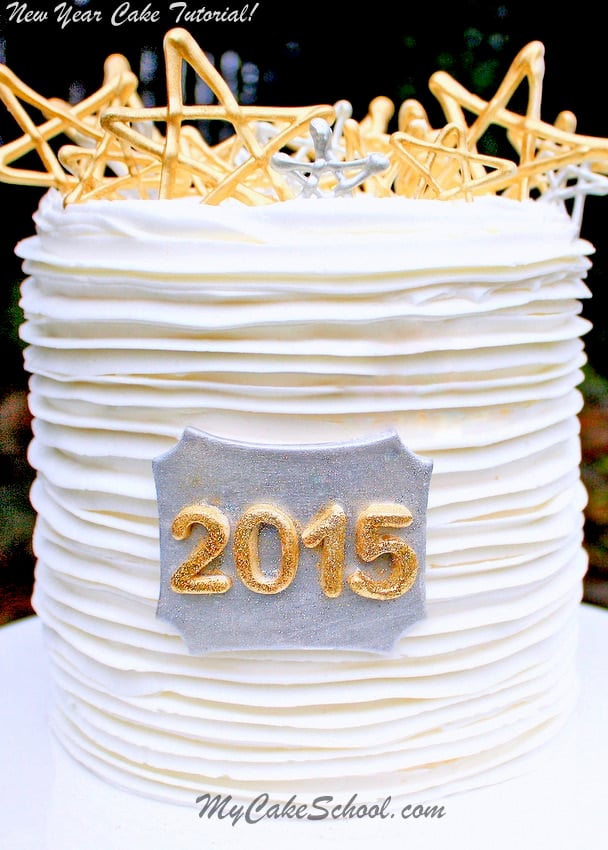 Hi everyone! The new year has started, and I wanted to share a festive, quick & easy cake design with you!
First, I truly love the look of piped buttercream on cakes. In fact, the more piping, the better! It's often a quicker option than applying frosting with a completely smooth finish, and I love the dressed up feel.
I often use my trusty 2D tip to pipe vertical ribbons of buttercream onto cakes….but today I wondered what would happen if I piped horizontally instead. The result is so pretty…and so easy! It's my favorite part of this tutorial ;0)
First, I crumb coated my cake with a thin layer of buttercream. Then, starting from the bottom of the cake, I piped long strands of buttercream with my 2D tip. If you have a turntable, it makes things a bit easier so that you can spin as you pipe. We used this recipe but any frosting that holds it's shape nicely to piping would work well.