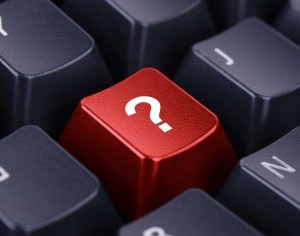 The daily grind was driving me insane.
I knew "someday" that I wanted to own my own business, but I just wasn't sure what that business would be.
I wanted Freedom–Freedom from the daily grind, from the monotony.
Begging for time off just wasn't an enjoyable thing.
I worked for a big company and dreaded going to work every day.
Sometimes driving out to a client site, I'd think, "what if I just kept driving by and skipped work forever?"
I guess I didn't have the nerve.
I kept showing up each day, in pain because I did not enjoy the work I was doing.
Before owning a business, I felt trapped. I didn't want to wait a whole year for "raise season" for a raise. I wanted my income tied to my performance.
If I worked harder, I wanted it acknowledged in my pay check.
I got up the nerve and turned in my resignation and took a sales job hoping that it would help me build the skills to own a business someday.
"Someday" doesn't have to be so far away.
The new sales job was really a struggle. I had some great weeks, but it became obvious that things weren't going so well for the whole account, and people were jumping ship like crazy.
For some reason, I kept sticking it out, enduring the pain. This wasn't like me. I know I can be successful. Why am I having such a hard time?
Worries of a family to provide for and a mortgage payment hovered over my head. How were we to make it?
I looked into so many opportunities. I searched how to make money online and as you can imagine, ran into a lot of junk. A lot of stuff that was either over my head, ethically challenged, or just plain outdated.
I didn't need a quick fix; I needed something that could provide for my family year after year. Something that could be reliable, not just providing cash to pay the bills but money I could use to build a better life for me and my family.
To make a long story short (which is impossible at this point), I finally made my decision and started a business.
I like to pay attention to details, and I noticed that there were a lot, and I mean a lot of details that people were missing in a certain arena.
The business I eventually started was the business of selling real-world products on the Internet. Specifically, selling products on Amazon.com which is the major place to sell online.
So many Internet entrepreneurs were missing the boat.
Little details that made a huge difference in selling on Amazon were being missed by most of the sellers.
Key Amazon Selling Details such as:
What type of account to establish
How to create a good listing
What types of product variations to create
How to run great promotions
What type of fulfillment to use
How to take great pictures
How to follow Amazon's guidelines
How to create new items
How to encourage reviews
How to prepare for the Holiday Retail Rush
But why Amazon?
Other marketplaces such as eBay.com, Buy.com, Overstock.com, definitely provide opportunities, but there are certain benefits that Amazon.com offers to its sellers that put it heads and shoulders above the rest.
I wanted a business I could run from home without having to hire employees.
Amazon provided the means for that solution.
I wanted the freedom that having my own business could offer, but I also had a number of things that I did not want in a business.
I did not want a business that:
Worked me to death
Made it so I could never see my family or travel
Would tie me up shipping onesie-twosie orders every day
Made managing returns and refunds a pain
I didn't want to become chained to my business.
I wanted a business that would let me:
Take a dream vacation to Paris
Have time to walk my kids to school while everyone else is heading off to their jobs
Experience the freedom to "do my own thing"
Establish a good "emergency fund" of savings (I didn't like being at the end of my rope)
Have time to work on my own interests outside of business
One of the Amazon services that few know about (in fact, it's one of the best kept secrets) is a
fulfillment service