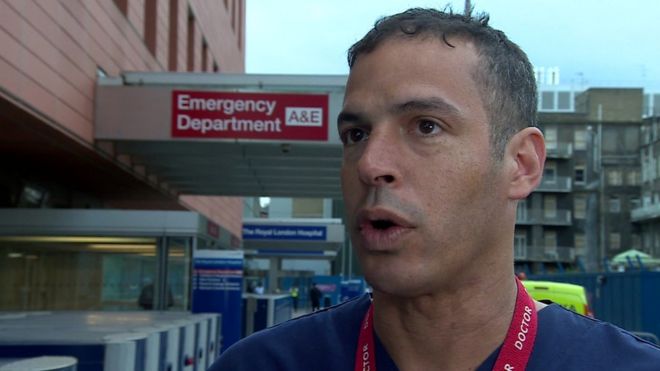 The NHS puts lots of effort into planning for a major incident - whether it is a terrorist attack, a cyber-attack, an outbreak of infectious disease or simply a major power cut.
But what the past few months have shown is that the dedication and goodwill of staff play a vital role.
After both the Westminster Bridge and Manchester concert attacks, hospitals ended up turning away doctors, nurses and other staff who were volunteering to come in.
The actions of Dr Malik Ramadhan, divisional director of emergency care and trauma at the Royal London Hospital, where 12 of the London Bridge and Borough Market victims were taken, are a perfect illustration of this.
Multiple casualties
Dr Ramadhan had finished his shift and was cycling home over Tower Bridge at the time of Saturday night's attacks.