It was almost 18 months ago that I first published a recipe for this no bake Malteser Slice on the blog and looking back at the photos I took along with the post itself I cringe just a little bit. I have been meaning to update this recipe and it's photos for such a long time but just couldn't justify making this delicious and easy slice for no reason, so when I was planning our little man's 2nd birthday celebrations, I knew I had the perfect excuse.
I decided to alter this recipe just a little and used milk chocolate instead of dark chocolate for the base, both versions taste great, I think it really comes down to personal choice.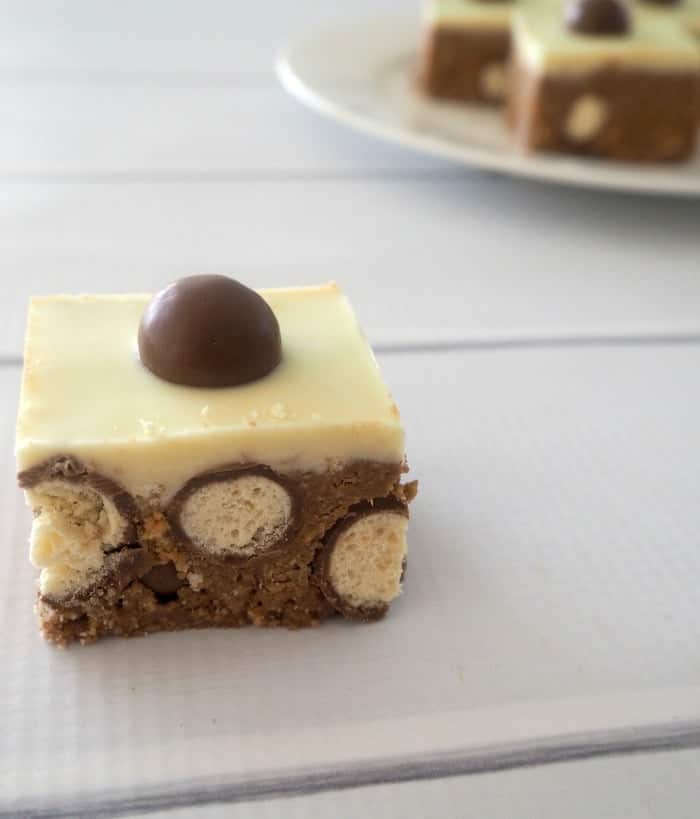 I also couldn't resist using my Thermomix to make this Malteser Slice, whichever way you choose to make it your are guaranteed to end up with something pretty amazing. To say this slice was popular with our guests is a little bit of an understatement. It was quickly eaten and I gave the last few remaining pieces away as I knew the temptation would be too much for me.
After the success of this slice, I experimented a little bit more and cam up with this ULTIMATE Mars Bar and Maltesers Slice which you also REALLY need to try!!