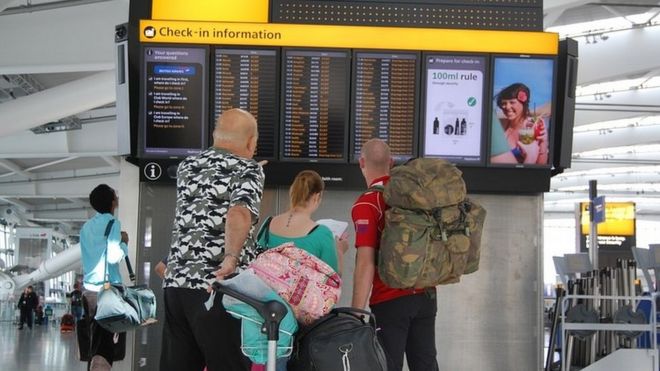 Global airport security is again under the spotlight following the attacks in Brussels. Is it ever possible to prevent a suicide bomber entering an airport to kill and maim?
In 2003, the British government ordered the military to use tanks to protect London's Heathrow Airport, after receiving what it claimed was a credible and "chilling" threat against airport passengers.
The following month, tour operators said it had been a "public relations disaster". American travellers thought Britain had declared martial law and bookings plummeted.
Three years later, a ban on liquids in the air was introduced, resulting in long queues, and forcing airports to redesign their security procedures.
The rule remains in place, disrupting the positive experience of air travel for passengers.
Increasing security always has an impact and as the maxim goes, if we have to change our lives, the terrorists have won.
As a result, secure air travel is always a compromise.
Airports are generally designed around a clear security "line" - the central check-point where passengers' documentation is checked, they are scanned for concealed items and sometimes swabbed for explosives.
They then pass into