We always use low heat and never use milk or cream — just eggs, butter (or olive oil) and salt.
How to Make Soft and Creamy Scrambled Eggs
Here are six tips for making the best scrambled eggs at home.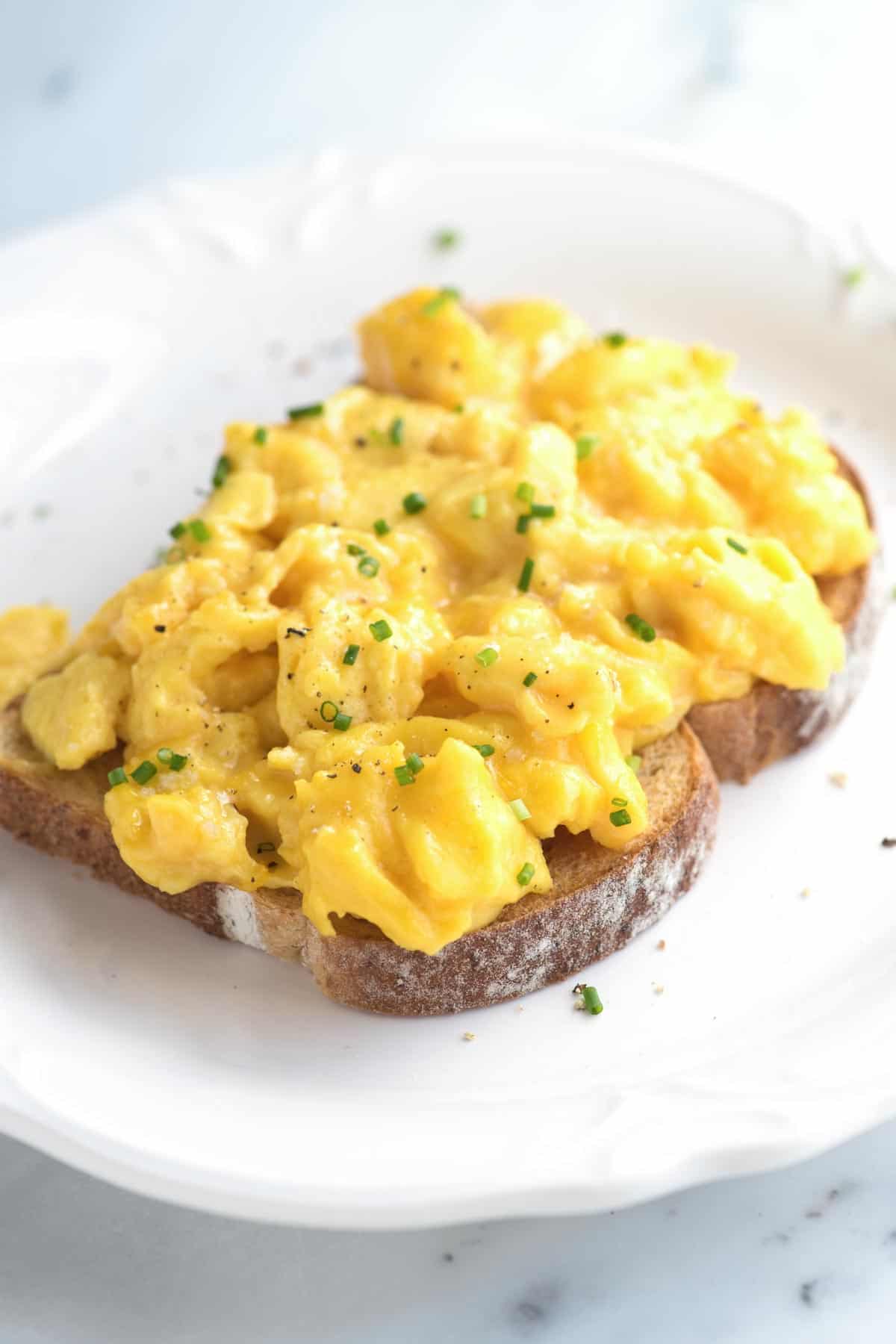 Use a nonstick pan and a silicone spatula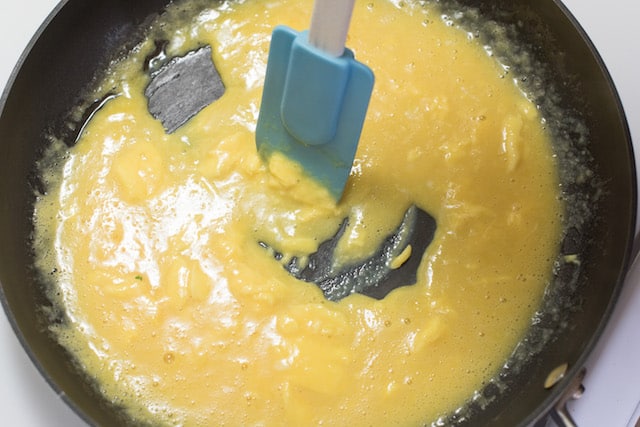 When it comes to eggs, we use our favorite nonstick pan — you know, a nonstick pan that actually isnonstick. It's taken us ages to find a pan we like. We're always on the lookout for more options, but the pan that has found a place in our kitchen is the Scanpan Pro IQ. We've had it for over a year now and still love it.
We also grab the most pliable silicone spatula in our kitchen. The flexibility lets you swirl and sweep the eggs easily as they cook. They are also easy to clean — a huge win in our book.
A simple recipe — You only need eggs, butter and salt — no milk or cream
I've never understood why people add extras like milk, cream and even sour cream to eggs before cooking them. Milk and sour cream waters them down and to us, the cream is just unnecessary. If you use quality, fresh eggs and cook them low and slow (more on that soon), you don't need anything else. Just salt and maybe a grind of black pepper.
It's pretty common (and delicious) to cook scrambled eggs in butter, but olive oil works nicely, too. If you want to give it a try, stick to lighter, fruiter olive oils.
Don't crack eggs into the pan
It may add another dish to clean, but it's really important that you crack eggs into a bowl and whisk before adding to your pan. The eggs don't need to be whisked forever, just do it until the egg white and egg yolks are blended.
Use Low Heat