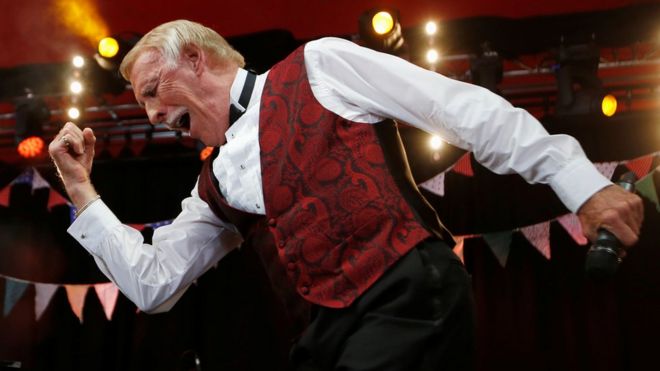 REUTERS
Sir Bruce Forsyth, who has died at the age of 89, hosted some of the biggest shows on British TV of the past 60 years - from Sunday Night at the London Palladium to Strictly Come Dancing.
As well as the prime time game shows for which he was best known, there were many other sides to his long career, from movies to a TV sitcom and attempts to crack America.

He made his TV debut before World War Two
Sir Bruce is the only entertainer whose career spanned the entire TV era.
He made his first appearance at the age of 11 on Come and Be Televised in 1939, just three years after regular BBC TV broadcasts began.
He performed a song and tap dance routine and was interviewed by the programme's host Jasmine Bligh, who asked what his ambition was.
He replied: "I want to become a star and buy my mum a fur coat."
Days later, BBC TV was suspended because of the outbreak of war.
Bruce turned professional three years later and his first advert in trade paper The Stage read: "Bruce Forsyth: available for anything."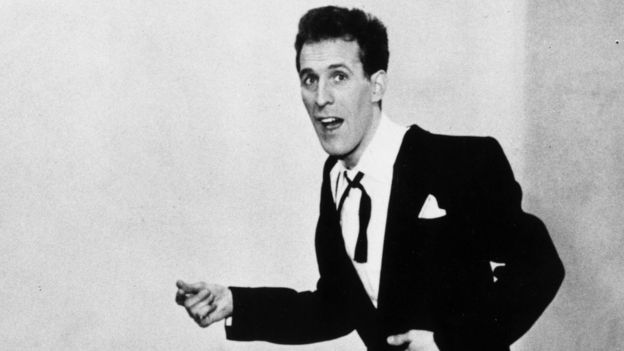 GETTY IMAGES
He nearly quit showbiz before his big break arrived
But he didn't find stardom until the age of 30, when he was chosen to host Sunday Night at the London Palladium on ITV.
Before that, he was a jobbing performer on the variety circuit.
"I gave myself five years and I thought, if I don't do any good in five years, I don't want to end up being a frustrated performer [so] I'll get out of the business," he said.
"And the five years were nearly up, and I got the job at the Palladium."